Before you get on your roof – check your warranty – you wan to check any restrictions that may void your warranty.
Then talk with your renters/occupants and ask if they may have noticed any leaks.Walk the building , especially areas that are unoccupied, to check for leaks Check the interior by looking on the ceiling and walls for water stains.Walk around the building's exterior to look for cracks in exterior masonry or pre-cast panels. These could be indications of a roof leak as well. If you find leaks or areas that might be leaks but that you can't tell for sure, it's probably a good idea to hire a consultant or roofing contractor to determine the extent of the damage.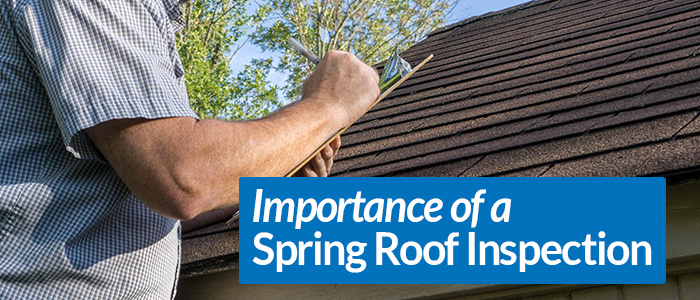 Then, walk the roof to look for ripples or areas where may be ponding water. Look for any loose seams or any other obvious signs of distress. Take special care at the corners and edges, as most roof problems begin in these areas. Carefully inspect flashing and roof drains, and the area around any rooftop equipment.You will be looking for deterioration of the fascia, soffit and gutters\
As you do your roof inspection , it may be a good idea to take pictures. Also keep a file and write comments on each roof inspection. Make a sketch and mark potential issues.